KLIN
cases
Retail spaces
Office spaces
Residential
public spaces
48.46690825036459, 35.048540801900764
Dnipro, st. Yevropeiska, 10А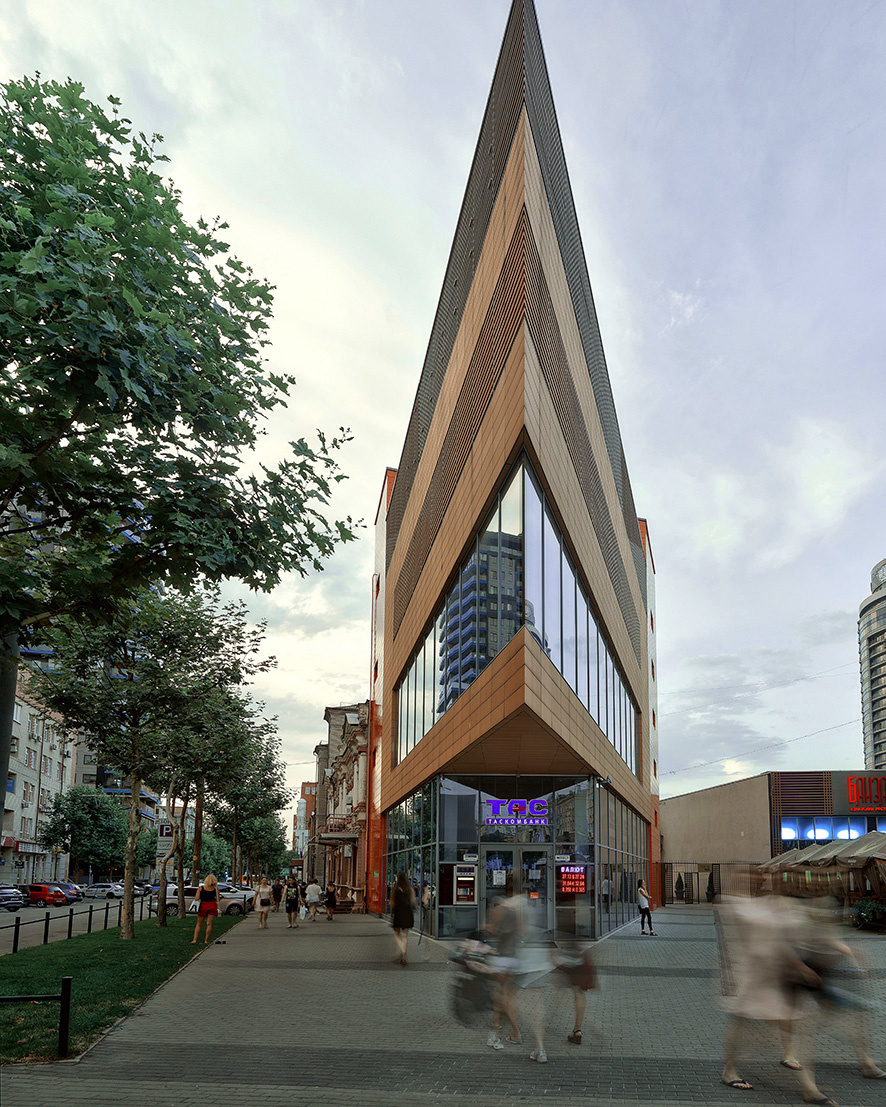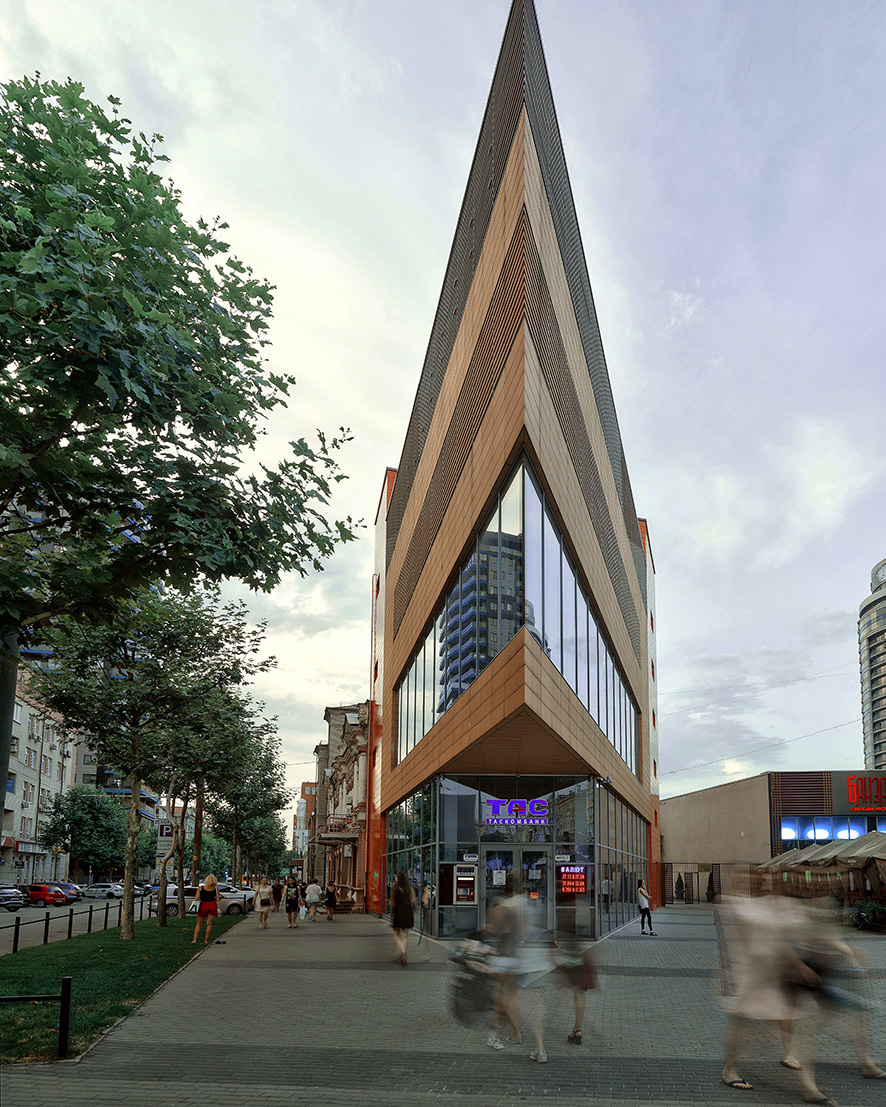 GROSS BUILDING AREA: 624 SQ.M
OFFICE AREA: 465 SQ.M
Opening date: 2011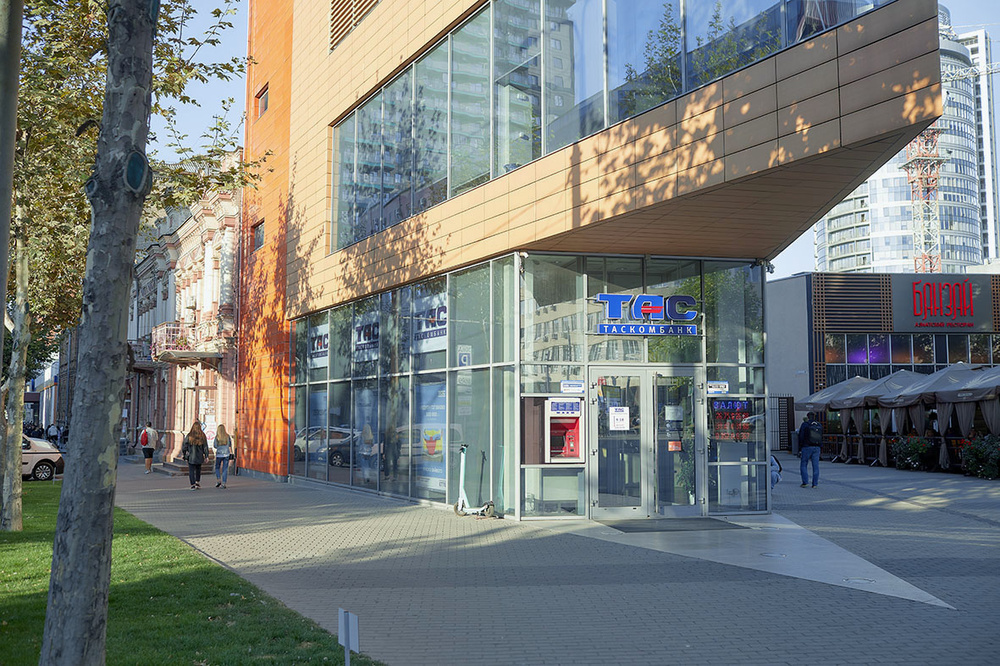 about the project:
Klin is an original 3-story business center, which is part of the multifunctional complex Brama. The object is located in the center of Dnipro at the intersection of Glinka and Yevropeiska streets near the main transport interchanges, which provides stable traffic and the necessary popularity in the provision of business services. This is a building of unique design, the perimeter of which is made in the form of a triangle. The main entrance is located from the corner and is oriented towards Yevropeiskyi Boulevard.
The image of the building is inconsistent and depends on the point of view in which the observer is.
The glazed façade of all Klin floors is an excellent architectural solution that gives the room an original appearance and attracts visitors who have not even seen the building inside. 2-3 floors are decorated with high-quality ceramic tiles in the 'blinds' style.
The building is equipped with unique outdoor night lighting and the area adjacent to the facility has been carefully landscaped: sidewalks are paved with tiles, trees are planted, lawns are arranged, comfortable benches for rest, and modern stops for public transport and minibusses are installed.
The area in which Klin is located is distinguished by a well-developed infrastructure with many catering establishments, shopping and entertainment complexes, bank branches, shops, pharmacies, educational institutions, and places for cultural recreation.
Klin is a smart choice of business space in the center of Dnipro!