Port City
cases
Retail spaces
Office spaces
Residential
public spaces
48.460667756257386, 35.07765054709468
Dnipro, 15 Ovrazhnaya Str.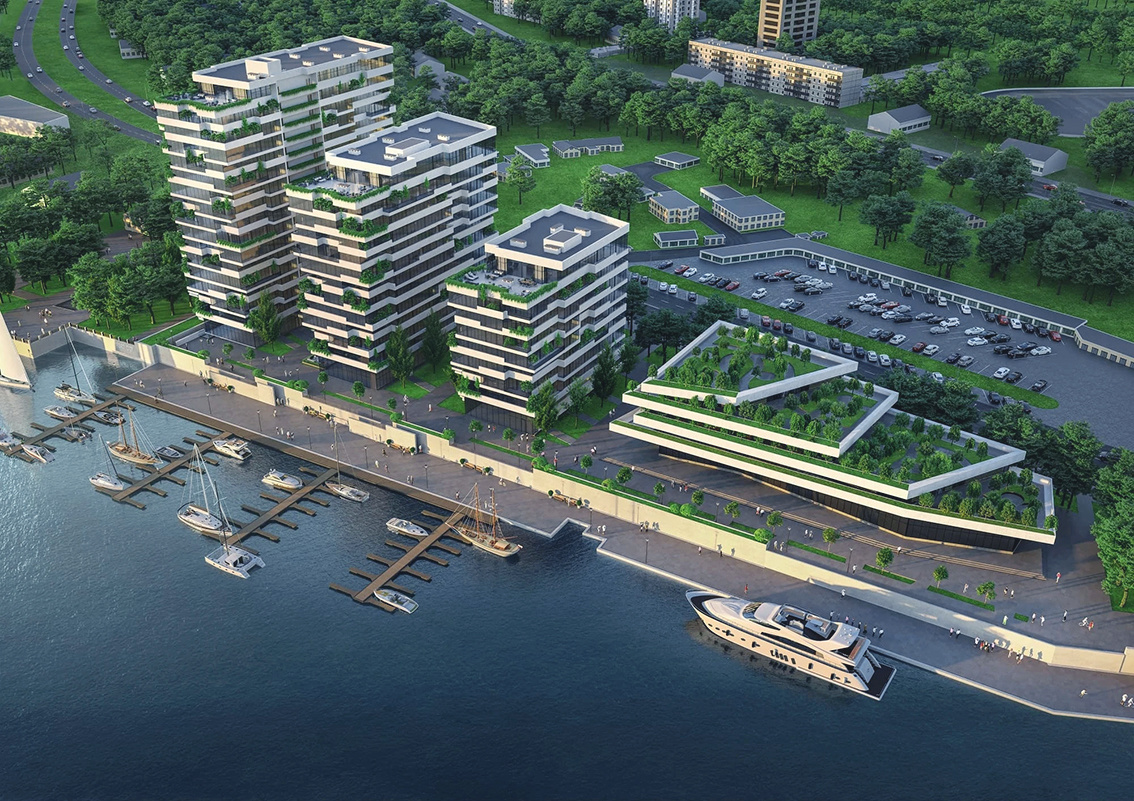 Gross building area - 27,826 sq.m
living area - 17,314 sq.m
Underground parking - 121 cars
Date of commissioning - the 4 quarter of 2024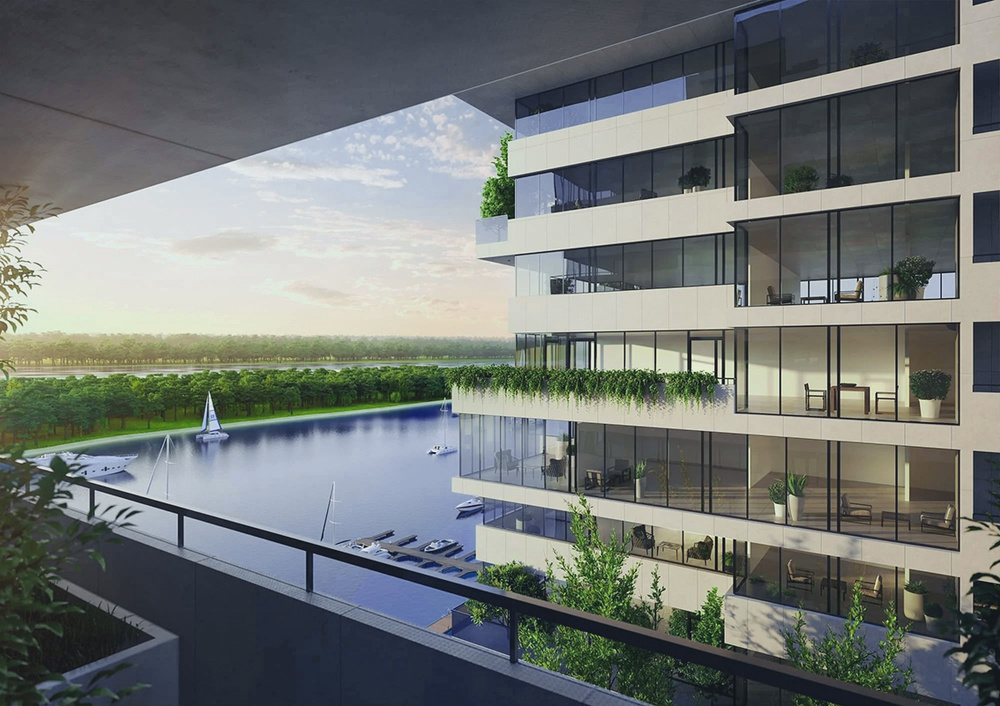 about the project:
Port City is a new business complex located on the embankment of Dnipro City. The architectural concept of the complex forms the silhouette of a five-star cruise ship on the river bank. The complex emphasizes the integrity of the pedestrian promenade.
Location
A popular recreation area – Monastery Island and the park named after T.G. Shevchenko, where you can have a good time, is located a few minutes away from the Complex. Also, a promenade embankment will be specially equipped for the residents of the house on its territory.
In the Complex you can start your day by jogging along the promenade, spending time with children in the fresh air, enjoy the sunset on the pier.
Port City is located just a 4-minute drive from the central part of the city, where the most popular shopping, entertainment, and business centers of Dnipro are located.
3 residential sections with a variable number of stories
Free planning decisions of apartments will allow each future resident of the Complex to choose exactly the option that will take into account his individual requirements. Each layout offers enough space to feel easy and free!
1st section. 9 floors
2d section. 13 floors
3d section. 17 floors
A unique view of the Dnipro river waters
A distinctive feature of the apartments is spacious terraces where the residents can spend pleasant evenings watching the sunset or start the day with a cup of aromatic coffee. Port City is a complex overlooking a beautiful life!
Number of apartments: 399
Terrace area: up to 179 sq.m.
Spacious parking
Spacious underground parking for 121 cars and guest parking along the carriageway of Naberezhnaya Pobedy Street for 50 cars will be provided in Port City. Thanks to the video surveillance system and the modern access control system, you will always be sure of the safety of your car.
Security
Port City is equipped with everything necessary for a safe and comfortable living environment.
Full control over the territory of the house will provide security cameras and 24-hour security. The complex is also equipped with a modern automatic fire safety system.