MOST-city will celebrate its 15th anniversary with a luxurious celebration «Symphony MOST-major»
15.09.2021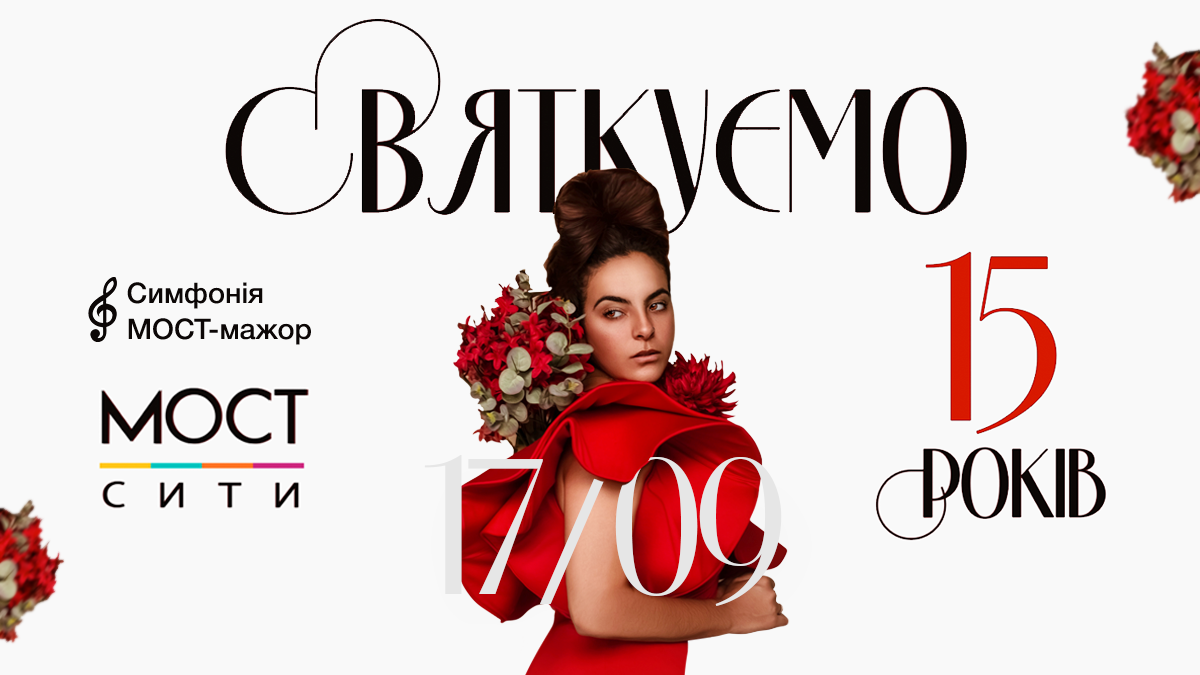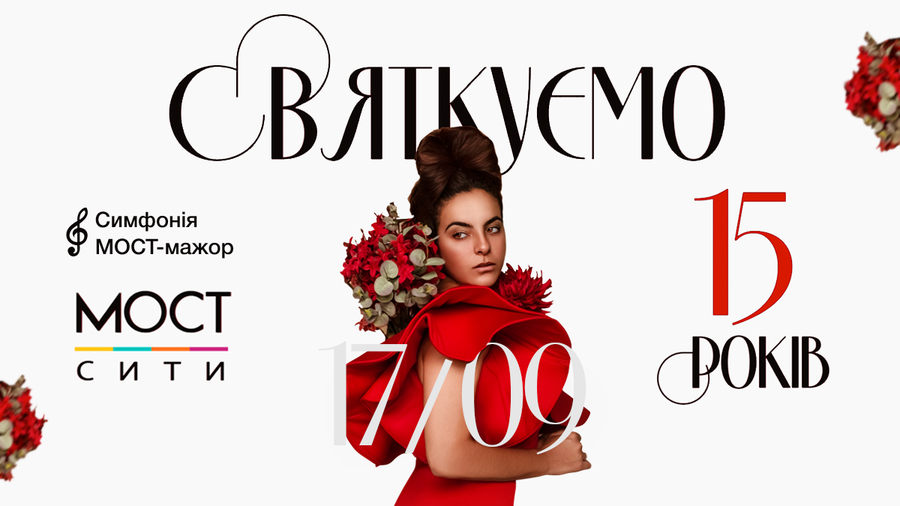 On September 17, one of the best retail and entertainment complexes in Dnipro will celebrate its 15th anniversary
Already this Friday the magnificent event «Symphony MOST-major» will take place. An atmospheric holiday will take visitors to the exquisite world of classics and turn the retail and entertainment complex into a thematic photo zone. The festive program starts at 16:00.
The birthday celebration will take place in the atrium of the complex. Guests can expect bright musical performances, dance performances, multi-brand fashion shows, quizzes and many prizes. And of course, the holiday will not be complete without interesting surprises.
16:00 — grand opening of the event «Symphony MOST-major», as well as spectacular multi-brand fashion shows from the boutiques of the complex and an impressive cover concert «Avanessova music project».
At 17:00 gala concert of the all-Ukrainian festival of young instrumentalists «Stradivarius Dnipro» under the direction of the Dnepropetrovsk Academy of Music. M. Glinka, as well as an original dance performance Tango in red.
At 18:00 the most anticipated part of the event will take place – the performance of the sensational project – the only female orchestra  «Queens Orchestra»! 17 musicians who play 20 instruments. A miniature of a large symphony orchestra, which is not inferior to it either in sound or in emotions. The repertoire of talented orchestra members is very multifaceted: from classical hits to rock and jazz styles. And bright images combined with high-quality sound will definitely leave an unforgettable experience.
At 19:00 drawing of prizes «Family Marathon», performance «Puppet Fughetta». And already at 19:30 «Queens Orchestra» will continue its enchanting performance and once again plunge the listeners into the sophisticated world of classical music.
We look forward to welcoming you on September 17 in MOST-city at the address: Dnipro, st. Glinka, 2.
It will be impressive!