Bosphor
cases
Retail spaces
Office spaces
Residential
public spaces
48.46106949584177, 35.04950922652653
2, Katerinoslavsky Boulevard, Dnipro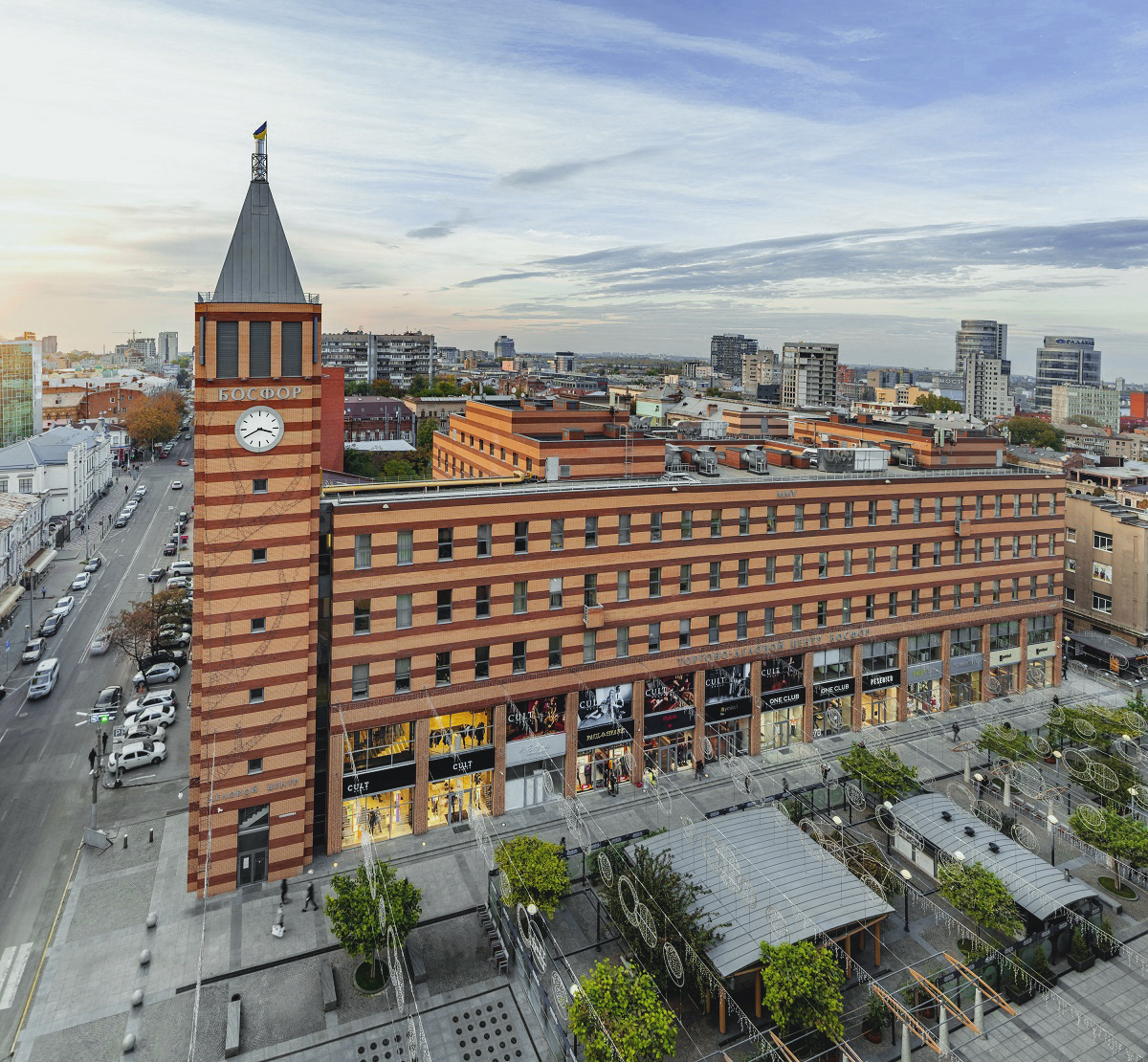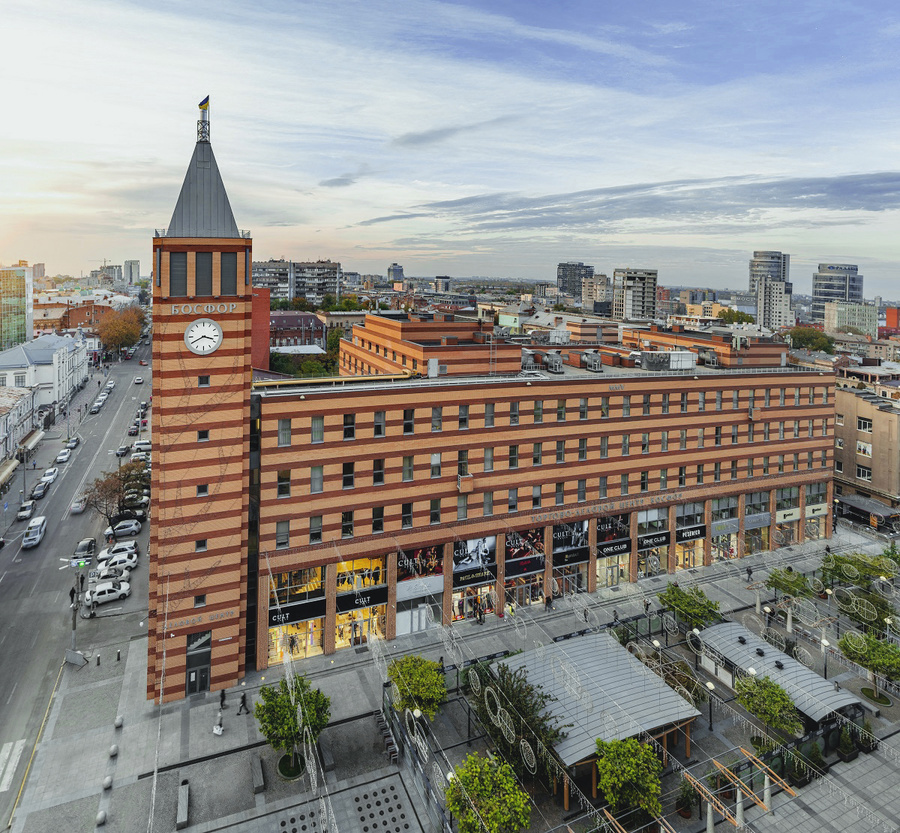 #Business Center 
GROSS BUILDING AREA (GBA): 14 128 кв. м
OFFICE AREA: 5 680 кв. м
SHOPPING AREA: 2 170 кв. м
PARKING: 90 CAR PLACES
RENT OF OFFICE SPACE FROM 18 SQUARE METERS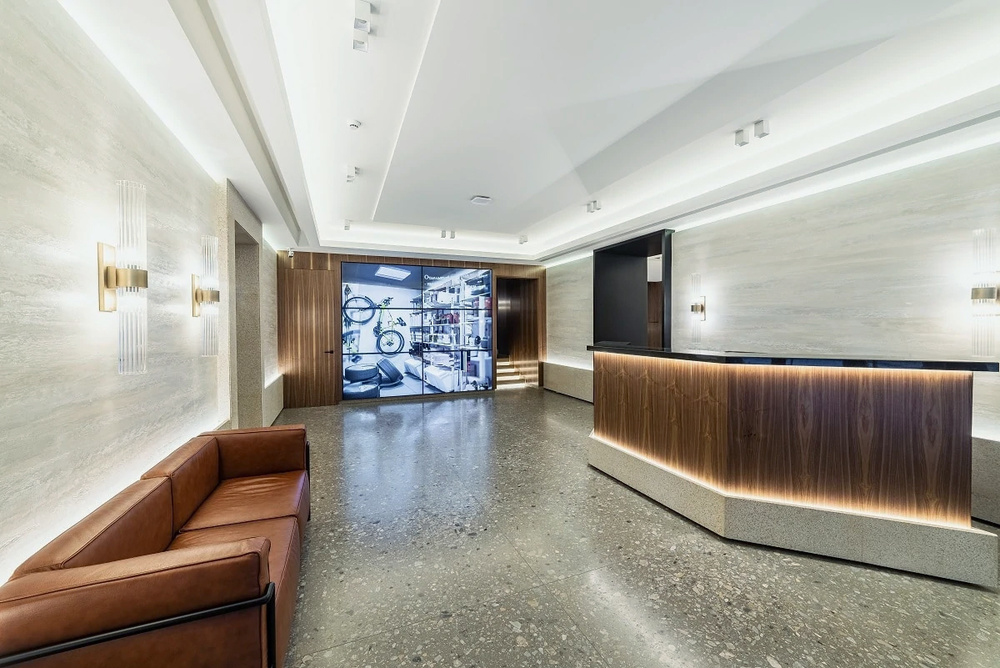 about the project:
The retail and business complex Bosphor is located in the heart of the business activity of Dnipro at the intersection of D.Yavornitsky Ave. (formerly Karl Marx) and the Yekaterinoslavsky pedestrian boulevard.
This area is a recognized business center of the city, where all significant trade objects, office premises, hotels are located.
The retail and business complex Bosphor is a uniform architectural ensemble, combining the retail zone and the zone of office space of class "A". Luxury brands boutiques are located on floors 1-2, and class A offices are located on floors 3-5.
Bosphor is a unique facility that meets all modern requirements of organizing trade and doing business. Every little detail has been thought out here so that tenants and visitors are comfortable both working and just being in the business center.
Modern offices and retail premises meet high European standards.
You get a lot of undeniable advantages by renting an office in the Bosphor business center in Dnipro.
The Bosphor Business Center is equipped with advanced engineering systems:
- modern air conditioning and ventilation of the building;
- autonomous heating system;
- fire system;
- fire alarm system;
- security system with video surveillance;
- telecommunication system;
- silent high-speed elevators.
The building of the business center has four-floor underground parking for 100 cars and several entrances to the office premises and the shopping area.
We will be glad to see you as our customers, the facilities of the Bosphor retail and business complex are at your service.