MOST-city
cases
Retail spaces
Office spaces
Residential
public spaces
48.46649563844304, 35.05044871012105
Dnipro, st. Korolevy Yelyzavety II,2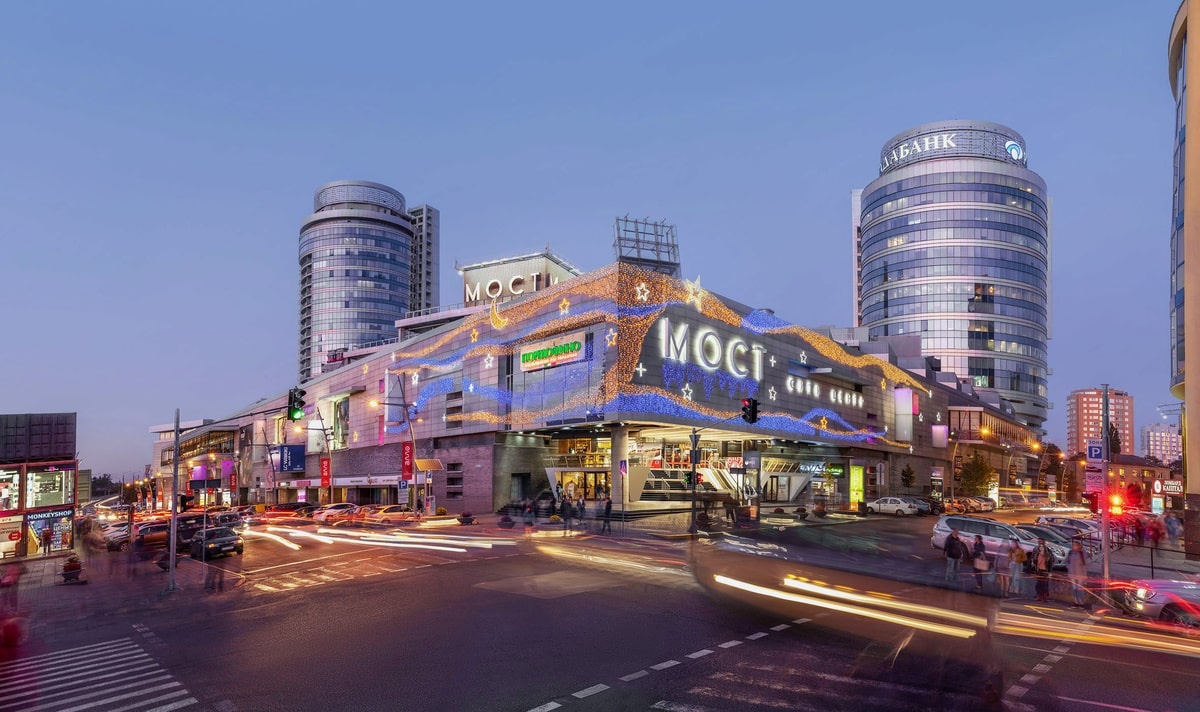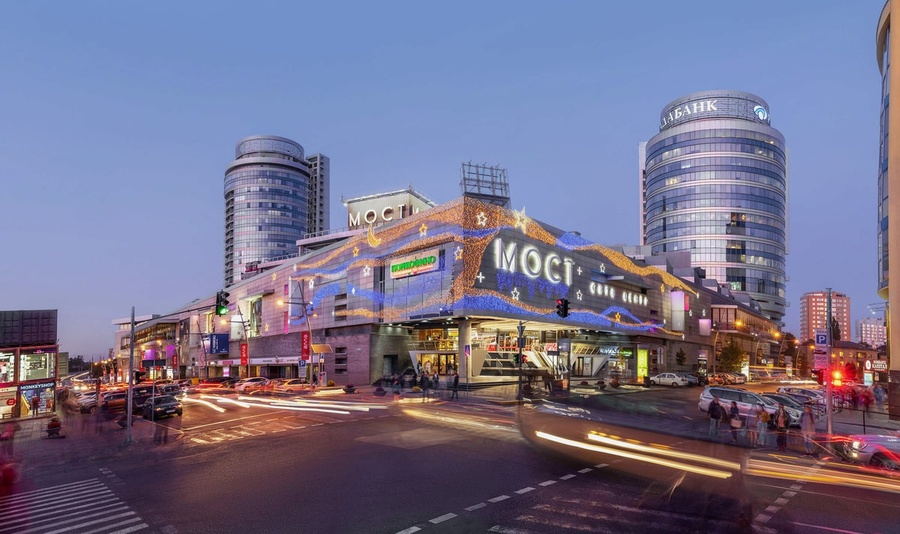 Gross Building Area (GBA) - 117 000 sq.m
Total area of the shopping and entertainment center - 64 000 m2
retail space - 32 000 m2
The office area - 10 000 m2
Residential area - 13 550 m2
Parking - 800 parking spaces
Opening date - 2006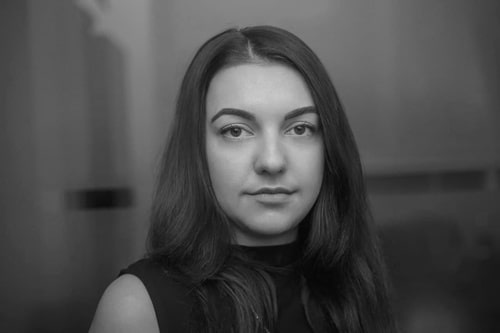 Antonina Sapozhnikova
Head of the 'MOST-City' 
Reception of REC MOST-CITY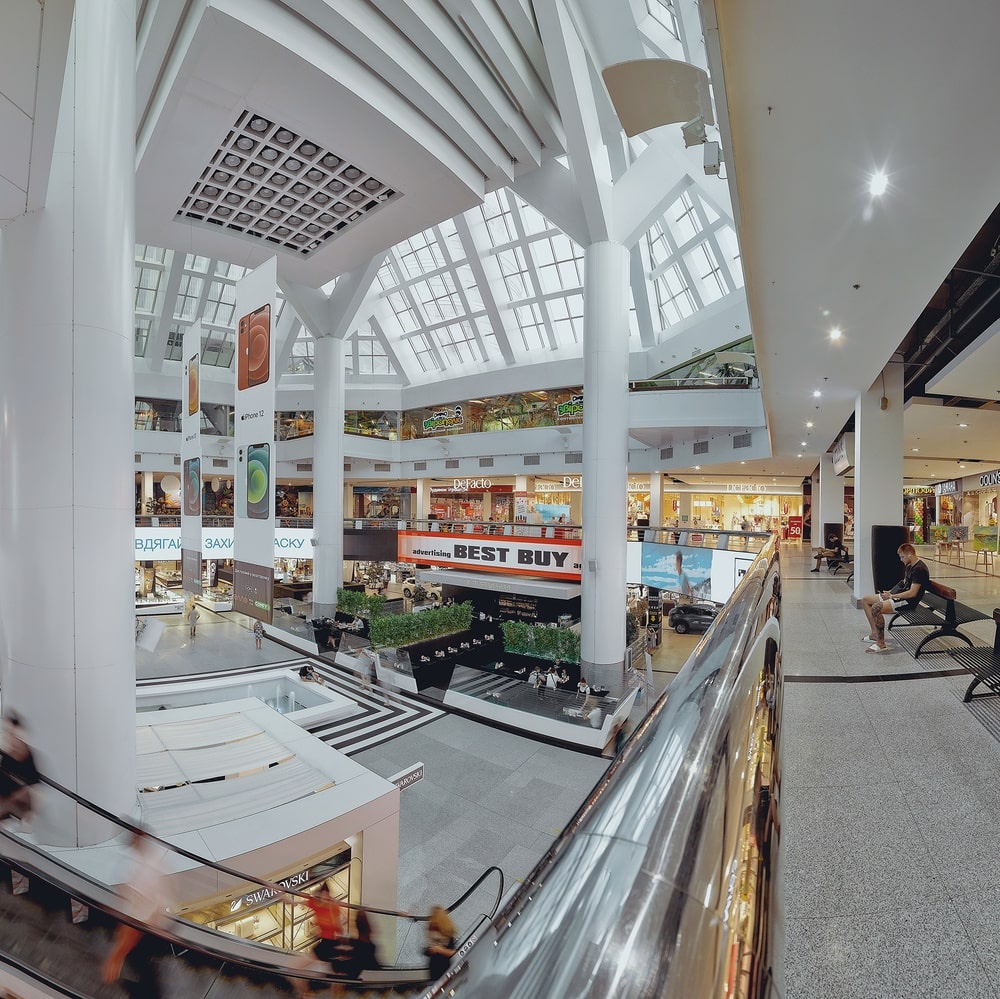 about the project:
MOST-city is one of the most large-scale complexes in Ukraine, it is an object of city-wide significance, which includes: the shopping and entertainment complex MOST-city, residential apartments, a business center with Class A offices.
MOST-city is located near the Central bridge and occupies a whole block of streets: Glinka, Kotsyubynsky, Kharkovskaya, and Knyazya Volodymyra Velykogo (formerly Plekhanov).
Created and designed taking into account the latest technologies, the MOST-City shopping and entertainment complex has become the embodiment of comfort, beauty, and success in the field of commercial real estate.
Convenient layouts and мodern engineering equipment allow both tenants and visitors/buyers to feel comfortable in the mall.
MOST-City is presented in 3 levels.
At the zero level there are:
grocery supermarket;
a supermarket for household appliances;
departments of household services;
children's goods store;
pharmacy supermarket.
On the first level of the MOST-City shopping center there are stores of famous brands:
clothes and shoes;
cosmetics and perfumes;
jewelry;
souvenir and gift products.
On the second level of the shopping center there is a large entertainment center:
cinema;
food court area;
restaurants;
coffee houses;
family entertainment complex.
MOST-city is more than 14 years, the facility holds the palm in Ukraine in terms of attendance and success in its category.
The construction of Perekrestok has started in front of the MOST-City shopping mall. Crossroads is a large-scale trade and business complex, the trade zone of which will become a full-fledged 2nd stage of the MOST-city. The new multi-level 'shopping street' with a three-story atrium will connect with the MOST-city shopping mall by an elevated pedestrian crossing, which will increase the tenant pool and the attendance of the entire facility. The successful combination of these objects will provide even more opportunities for comfortable shopping, recreation, and entertainment, significantly expanding the target audience. The aesthetic facade of the facility will decorate the center of Dnipro and improve the modern urban environment. The commissioning of the facility is scheduled for the 3rd quarter of 2023.