«Symphony MOST-major»: 15 years of MOST-city
22.09.2021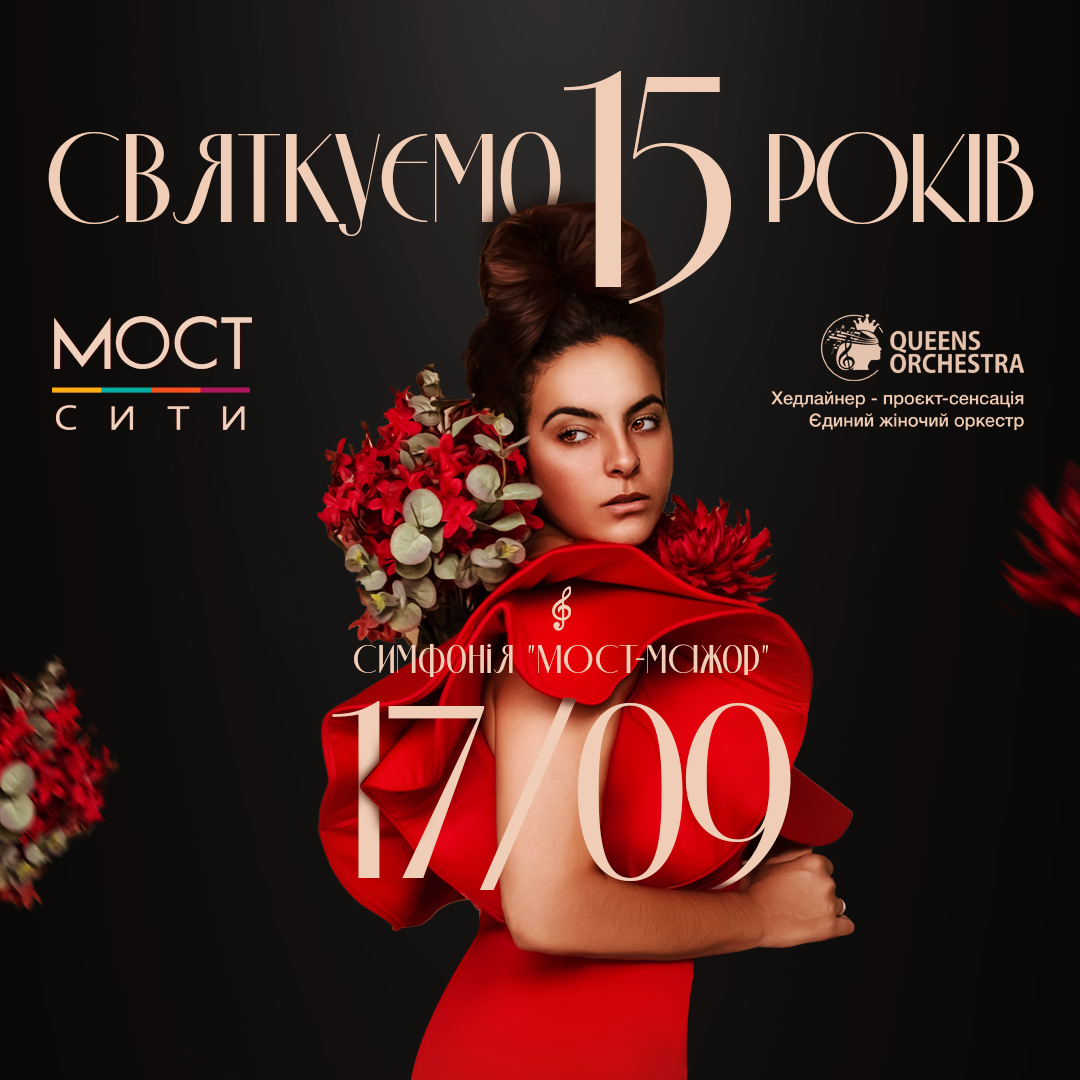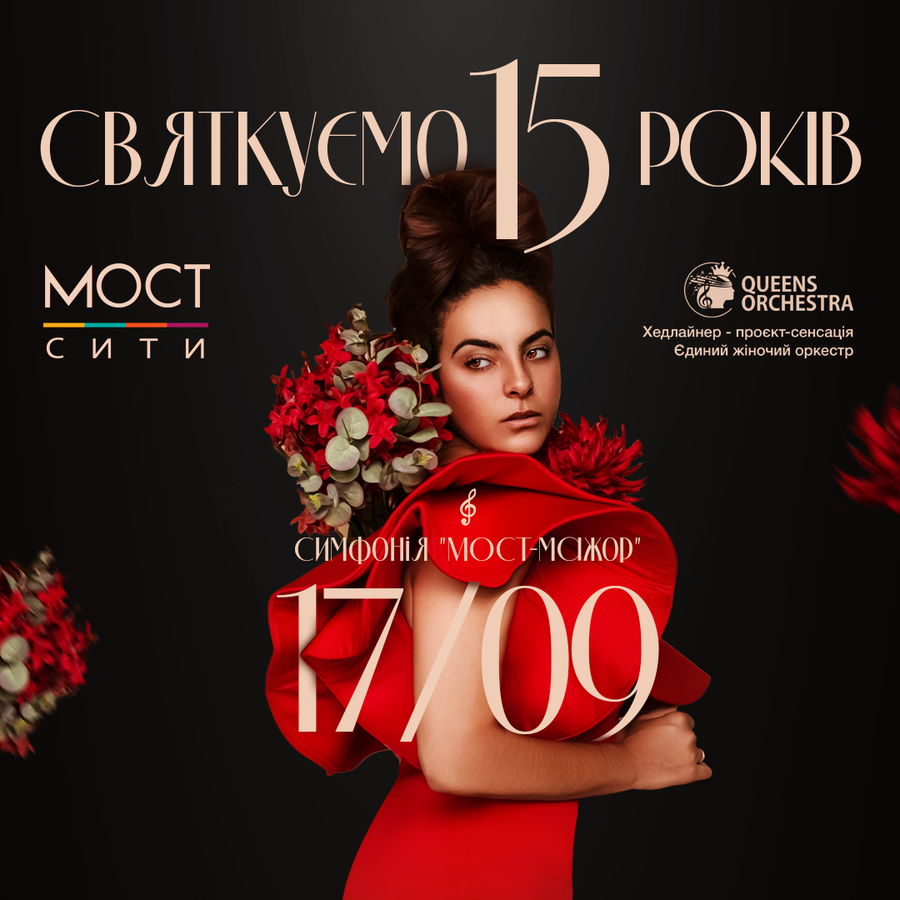 MOST-city is one of the most famous retail and entertainment complexes not only in Dnipro, but also in Ukraine on September 17, celebrated its birthday. In honor of its fifteenth anniversary, MOST-city presented visitors with an incredibly atmospheric holiday in the best traditions of the centuries-old classics - «Symphony MOST-major».
Before the opening of the holiday, a spectacular flash mob of musicians and dancers took place at the main entrance, in which the participants appeared in the form of ordinary passers-by.
Visitors were entertained with an impressive performance of talented musicians «Avanessova music project» and a gala concert of the all-Ukrainian competition for young instrumentalists «Stradivaruis Dnipro», multi-brand fashion shows from the boutiques of the complex, dance numbers from the show-ballet «Paradise». In the atrium of MOST-city, a surprise performance from the Dnepropetrovsk Academic Opera and Ballet Theater was prepared for the guests, in which 50 singers took part.
The guests had the opportunity to take part in educational quizzes and receive prizes from the partners of the event.
How many bright photos were taken that day! MOST-city turned into a thematic photo zone and transported visitors to the exquisite world of classics. The main decoration of the holiday was a 5-meter violin, which was installed in the atrium of the complex.
The highlight of the luxurious event was the performance of the project-sensation in the world of music, the only female orchestra QUEENS ORCHESTRA. 17 orchestra members played 20 instruments. The repertoire of talented musicians amazed with its diversity, and bright images harmoniously complemented the enchanting show.
Also during the celebration, the name of the winner of the «Family Marathon» became known, who received 3 months of free entertainment in MOST-city.
MOST-city has been actively working for 15 years to ensure that you spend your time with pleasure and comfort within the walls of the complex. Thank you for being with us. We are glad to see you from 10:00 to 22:00 in the best retail and entertainment complex in Dnipro!
Look for a photo report from the event on our official Facebook page.