Improvement of the crossing from Ispolkomovskaya Street to Yuzhny Boulevard
10.08.2021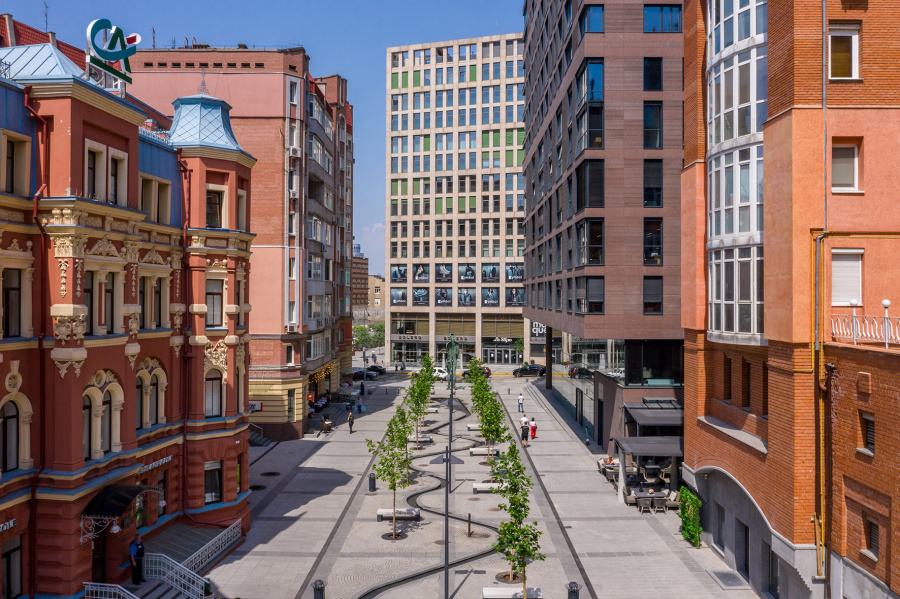 In September of this year, Alef Estate will complete the improvement of the crossing from Ispolkomovskaya Street to Yuzhny Boulevard.
Step by step we are changing the surroundings of the entire block! The objective of this project is to create a chain of pedestrian spaces, interconnected by a single concept and to unite the company's facilities with high-quality infrastructure.
The new part of the boulevard will be paved with granite paving stones, emphasizing it with light elements. Also, lawns with cereals and shrubs will be planted on the territory of the improvement, and in October it is planned to plant trees - plane trees and hornbeams.
An interesting feature of the new space will be a modern art object - a stele with a pointer to Yuzhny Boulevard and the author's illumination of the territory from Expolight.