Ermolaev Center construction progress
07.10.2021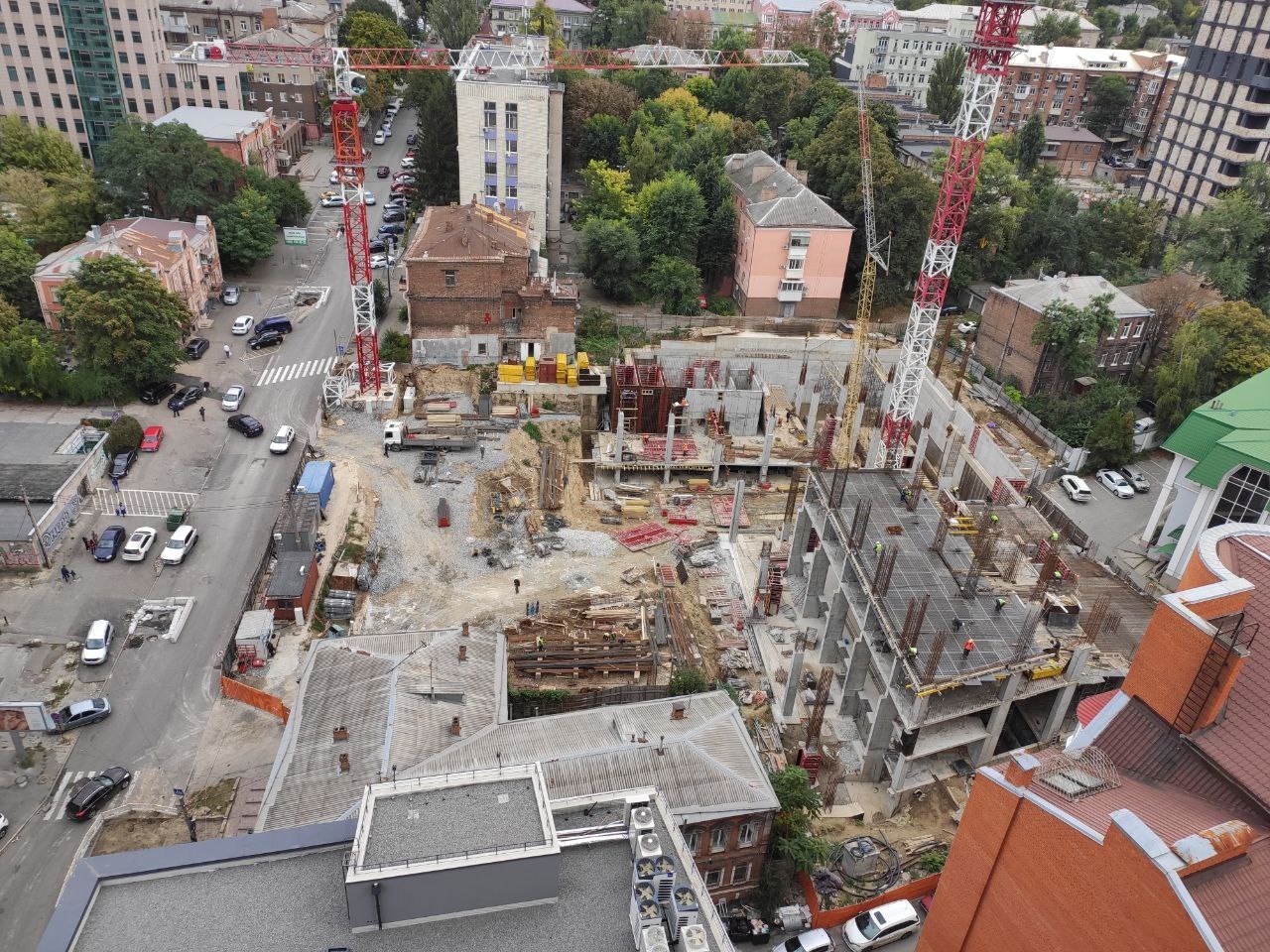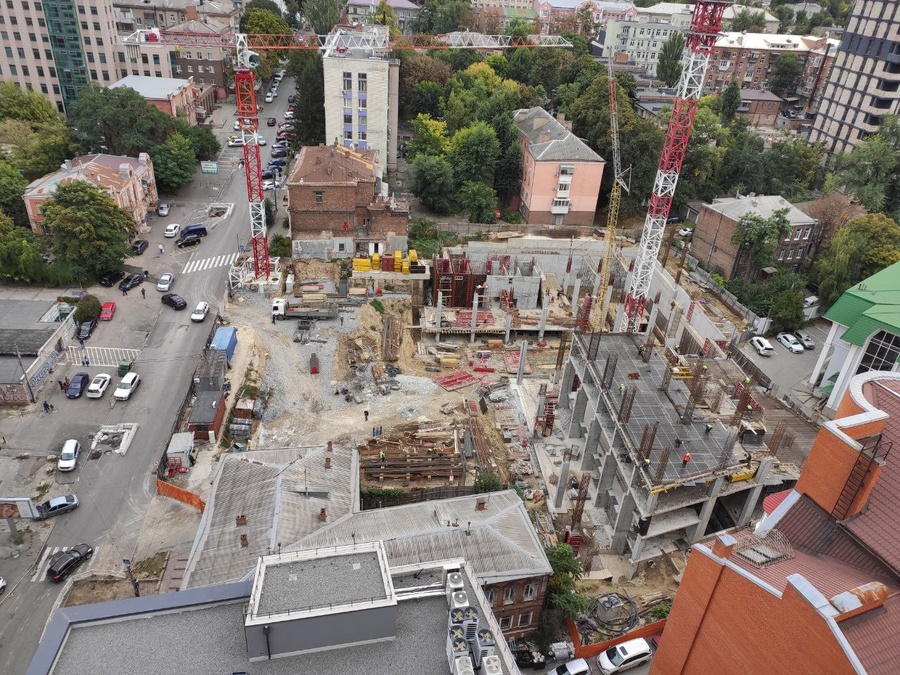 We are sharing with you a new report from the construction site Ermolaev Center.
Residential tower:
piles, grillages are fully completed and backfill of grillages is made — 100%;
100% of walls, columns and floor slabs up to the 0.000 mark;
bentonite waterproofing of grillages is done — 100%;
a tower crane has been installed and is in operation;
mounted and concreted 100% of the pits;
the formwork was exposed and 25% of the floor slab was reinforced at the level of +3.260;
75% of the columns of the first floor have been completed (level +3.270).
Business tower:
pit piles are 100% complete;
grillages are 100% complete;
85% of the column and wall of the diaphragm to the 0.000 mark;
bentonite mats are 100% assembled;
the curtain wall is 100% complete.
Parking:
piles are 100% completed;
grillages 100%;
columns 100% up to 0.000;
walls 30% up to 0.000.
Around the perimeter, a retaining wall is made of 100% fencing piles.
The second tower crane was assembled and put into operation.
You can also follow the dynamics of construction in an on-line format: